Membership Benefits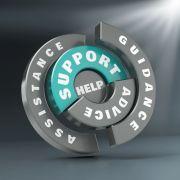 Today's fast-paced and competitive business environment requires project management professionals who can differentiate themselves from their peers. In addition to driving successful results while running projects, today's project managers need to continually learn and adapt to changing business conditions. PMI Tampa Bay provides our members with the resources to do just that.
The benefits of being a PMI Tampa Bay member begin with the resources provided by membership in the internationally recognized Project Management Institute (PMI). With over a half-century of experience, PMI is the organization of choice for the project management profession. As a leading nonprofit professional association, PMI establishes project management standards, provides educational opportunities, and offers professional certifications.
Membership in the PMI Tampa Bay chapter provides opportunities to advance your knowledge, skills, and business relationships with:
Educational and Professional Development Events
Networking Opportunities
Volunteer Opportunities
 For More Information
If you are interested in more information about PMI Tampa Bay, please contact our VP of Member Services.