The Chapter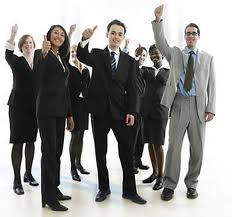 The Project Management Institute of Tampa Bay (PMITB) is a not-for-profit professional organization dedicated to advancing state-of-art practices in project management. PMI fosters professionalism in Project Management and provides a forum for the exchange of project management problems, solutions, and applications. With nearly 2000 chapter members, you will meet other Project Management Professionals (PMPs) and gain further valuable educational opportunities in Project Management.
Vision Statement
The Tampa Bay chapter will be the leading authority for the influence and advancement of the project management profession in the greater Tampa Bay area.
Value Proposition
In order to accomplish this vision, PMI Tampa Bay must be:
A conduit for project management knowledge, accepted best practices, and trends
A primary source for training and certification
A source of opportunity for personal and professional growth along with networking opportunities
Mission Statement
To be the one-stop source and single point of contact for the influence and advancement of project management knowledge, experiences, best practices, trends, and project management certification and re-certification training in the greater Tampa Bay area.